There are several concerns that require uninstalling and reinstalling FarmVille 2 to be fixed. We prepared a step by step process on how to do it. The details below will also explain certain changes in the settings of the app on Facebook.

Instructions to uninstall the game:

1. Click the drop-down icon and select Settings & Privacy.
2. Select Settings.
3. Select Apps and Websites from the General panel.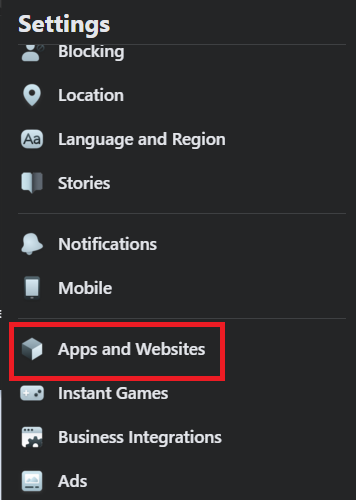 4. Click the Remove button..
IMPORTANT: Players with an active subscription get this dialogue box which states that their subscription will be canceled when they attempt to uninstall FarmVille 2.
For VIP Subscription, remember that:
Your subscription will not be automatically canceled.
You will still get the remaining Farm Buck credit from your subscription, but you will not be automatically renewed the next month.

You may

renew

your subscription anytime via the VIP tab or VIP Membership icon in the game.

Your VIP Subscription Tier will reset.