Treebert's Summoning Spell has finally worked but it's affecting the critters' home! Your goal is to clear the path by forming as many words as you can and allow the critter to pass through the forest before the timer runs out.
Letters do not need to be right next to each other to form a word.
Tip:
Form as many words as you can using the letters that are blocking the critter's path all the way down. Be mindful of the timer that is located in the upper right corner of the board.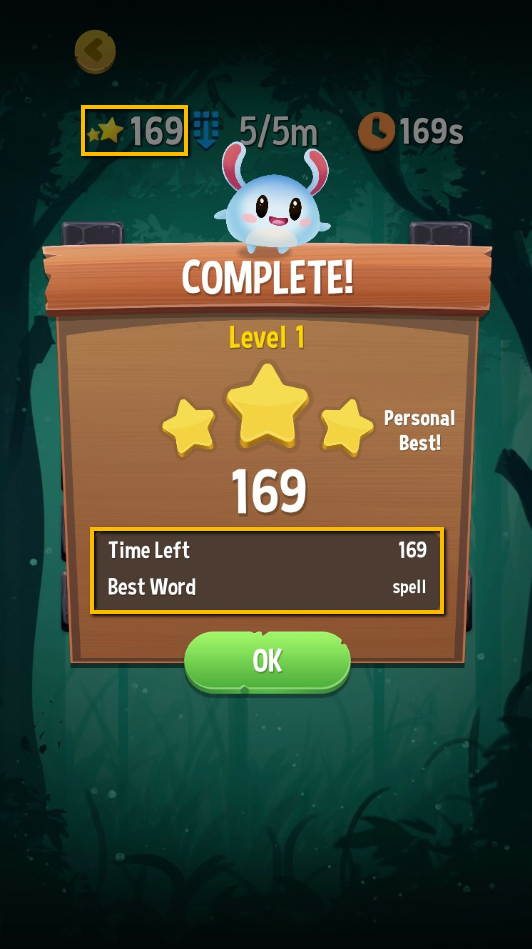 You'll earn points with every word you form. Some words are worth more points than others.