Congratulations on being one of the best farmers in the county. You have qualified to participate in the
Farm Cup Championship
!
Compete with your neighboring farmers for a chance to win the Farm Cup where you can win the
Special Farm Hand
-
Truffle Dog
, and other exciting rewards.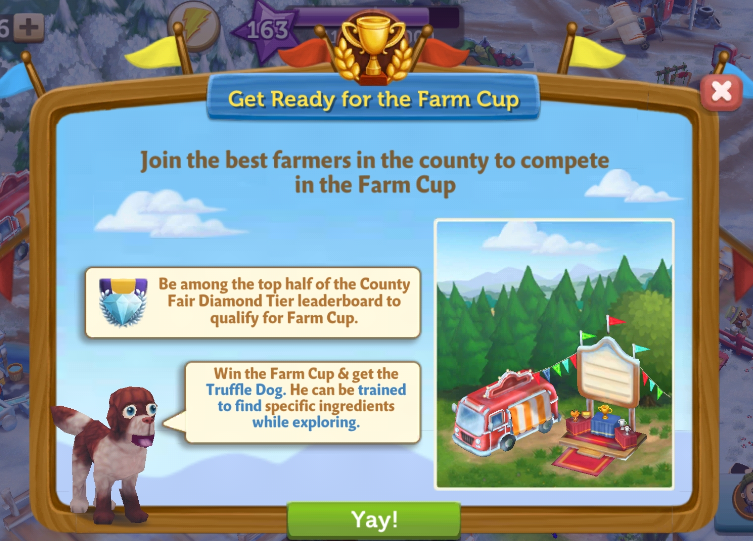 Qualify for the Farm cup by being among the top half of the County Fair Diamond League.
To learn more about this feature, please click
here
.