If you purchased or received a Facebook Gift Card and you want to redeem it for Zynga Poker chips or gold, here are the following steps on how to redeem them for Poker:
2. Click on the "Redeem Code" button and enter the pin code from the gift card
4. After confirming that you've received Facebook's local currency, log on to your Zynga Poker game on Facebook and locate the chip icon button on top-middle.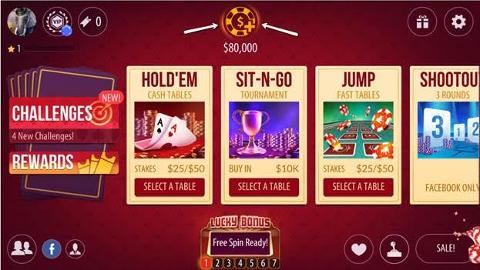 5. Choose the package amount you wish to purchase and it will redeem your Facebook local currency in order to receive the chips or gold.