What are Rings?
Win Tournaments to earn EXCLUSIVE "Rings"!
Play both SIT-N-GO or Spin & Win to qualify!
Earn a UNIQUE "Ring" from each of the LOCATIONS!
Get FREE CHIPS for each "Ring" you complete!
Show off your PRIZE in your profile and at the table!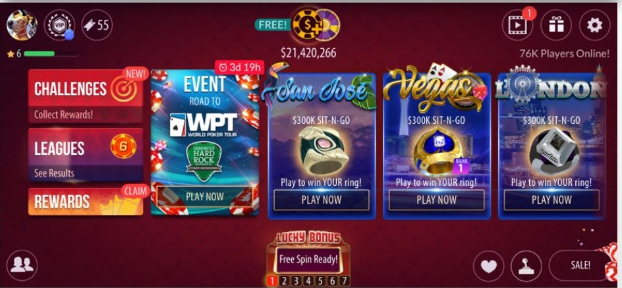 How do I play the Ring tournament?
Simply play the watch series you want to! After you have won, select the ring you want!
Tell me more about Rings?
Several unique Tournament locations are shown in the lobby
- Each location has its own Lobby Card, goal, equippable Ring

Players earn progress towards a location's Ring by winning their tournament mode of choice
- Each location supports for Spin & Win and SIT-N-GO
- Progress is earned across any tournament game mode; only for the selected location
- Each game mode has a number of different stakes for each location

Once a Ring has been earned, it can be equipped in the Inventory
- This occupies the same space as Watches



What about Tournaments?
Rings are an upgrade to Tournaments.
Can I bring my Ring to the Table to show off?
Yes! In the same place as watches, you will be able to display the ring you have won.