The Custom Gameboards currently appear in Quick Play Duels to make games even more exciting. They can differ in size, shape, and bonus tile placement to keep Duels feeling new and fresh event to event.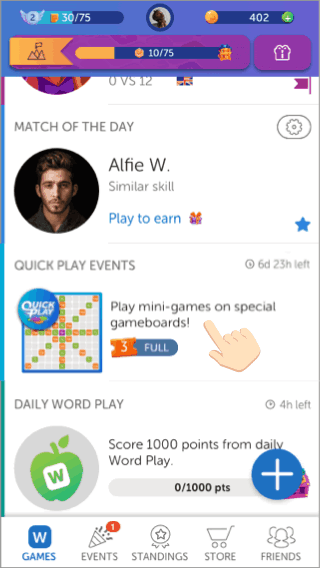 These unique "Special Gameboards" will rotate on an event-by-event basis in Quick Play Events, beginning with an initial set of gameboards for launch in Duels. For example, Duels could have the Starburst layout one event, and an X-Ray layout the next.
Like other
Quick Play Events
mini games, Custom Game Board requires a ticket to play and awards stars upon completion based on whether you win, lose, or tie.
To learn more about Quick Play Events, please visit this
link
.