To level up in the game, you need to earn Experience Points (XP). Earn XP by getting animals, completing achievements, clearing rubble, and constructing buildings on your farm.
Tap the Level button in the top left corner of the screen to view the required number of XP that you need to level up.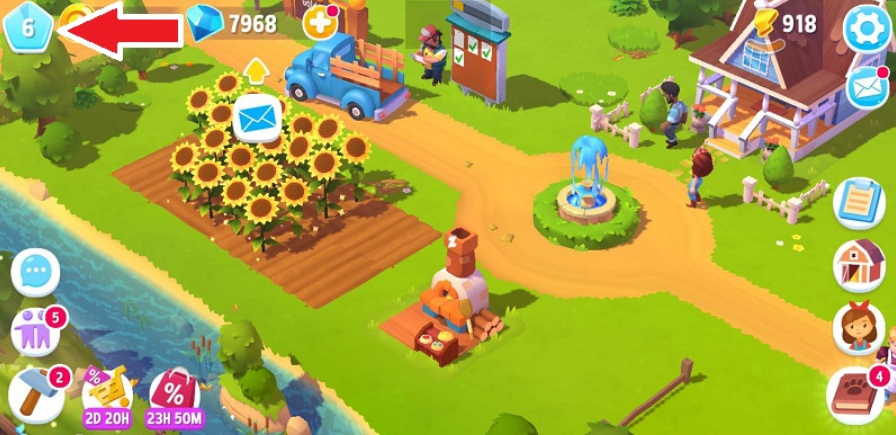 Leveling up will unlock new items, Farmhands, and buildings that you can use on your farm.
Instabloom
Each time you level up, Instabloom will be activated. All Animal, Factory, Crafts, and Crop Production Timers will instantly become ready for collection!