Tap on an empty plot, then drag the crop of your choice over the empty plots.
Wait for it to grow fully or speed up its growth using gems. You may also use a Water Boost (unlocks at level 8) to get double products.
Tap the crops that you want to harvest, then drag the sickle over the crops to reap them.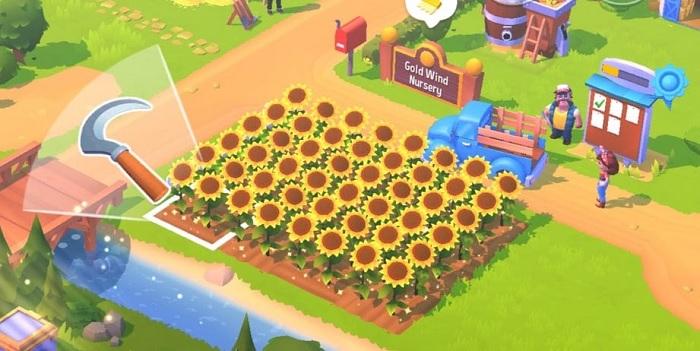 Note:
Additional plots can be granted by unlocking Animals.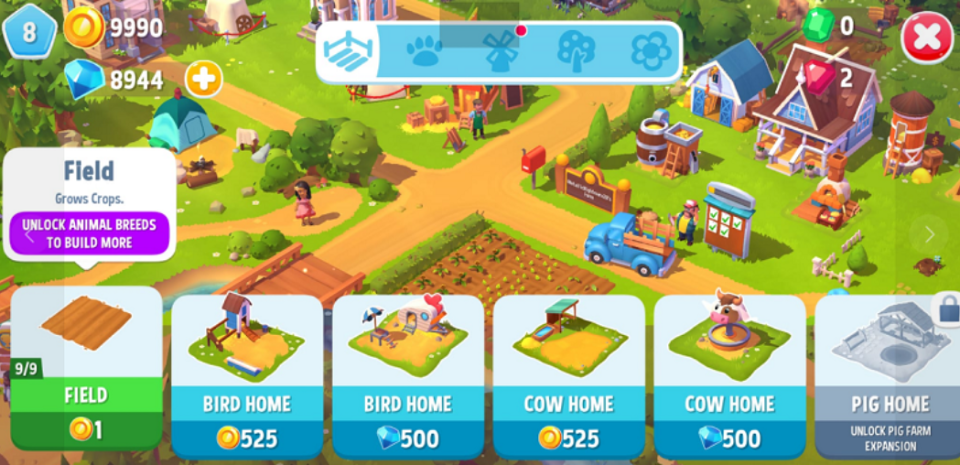 Tapping on the '
Collect
' button in your Animal Collection will directly place your newly earned plots on your farm.