Players who log into the game every day are rewarded! You can collect your daily bonus rewards as soon as you log into the game.
Collect your Daily Login Bonus for 5 consecutive days to get the maximum bonus reward. After this, you will get the maximum reward each day as long as you maintain your streak and collect every day.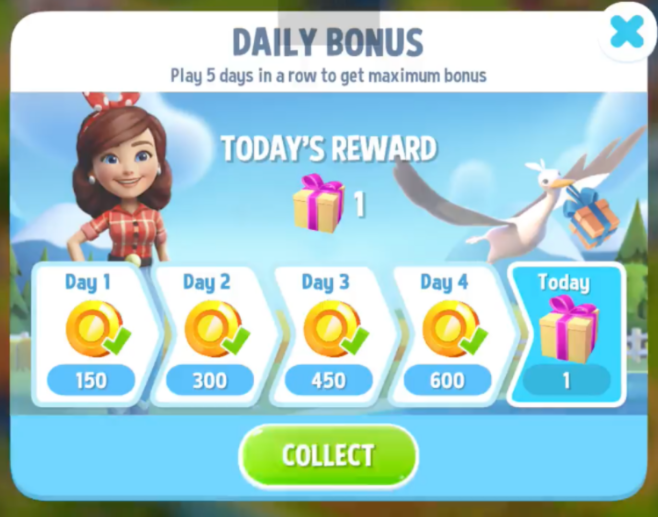 What happens if I missed out on collecting one of the rewards?
If you skipped a day and haven't collected your reward, the streak resets and starts from the beginning.