Tap the
Friend
button on the left side of the game screen.
Then, you can check your Friendship Level in Co-op and Friends Tab. Take note that you can increase your Friendship Levels with Co-op members without being Friends.
Friendship Levels for Co-op players are visualized with a blue meter.
Friendship Levels for Friends via mutual follow with a pink meter.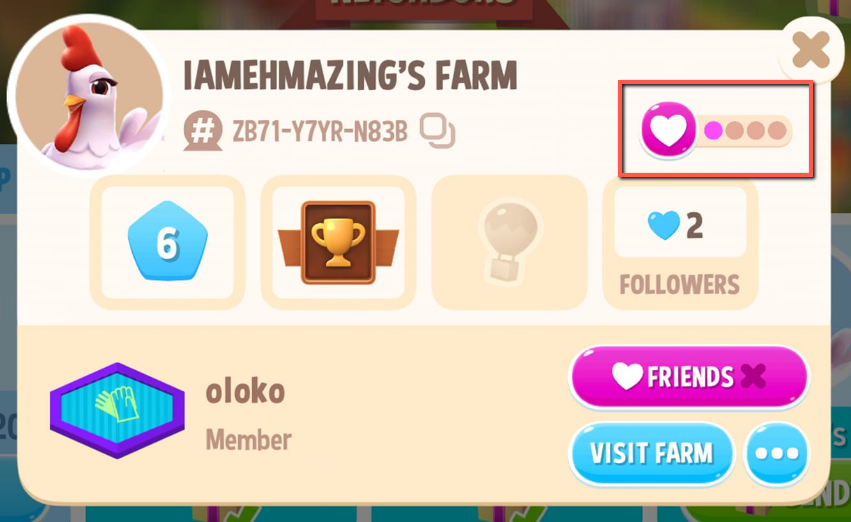 Tap the meter bar to open the Friendship Level.
From here, you can also check the last time your friend was online, or if your friend has claimed your gift.